​​The focus of Game Changers' Leadership Summit is for high school athletes to hear (first-hand) about a variety of topics that add to their life as they transition through high school and beyond.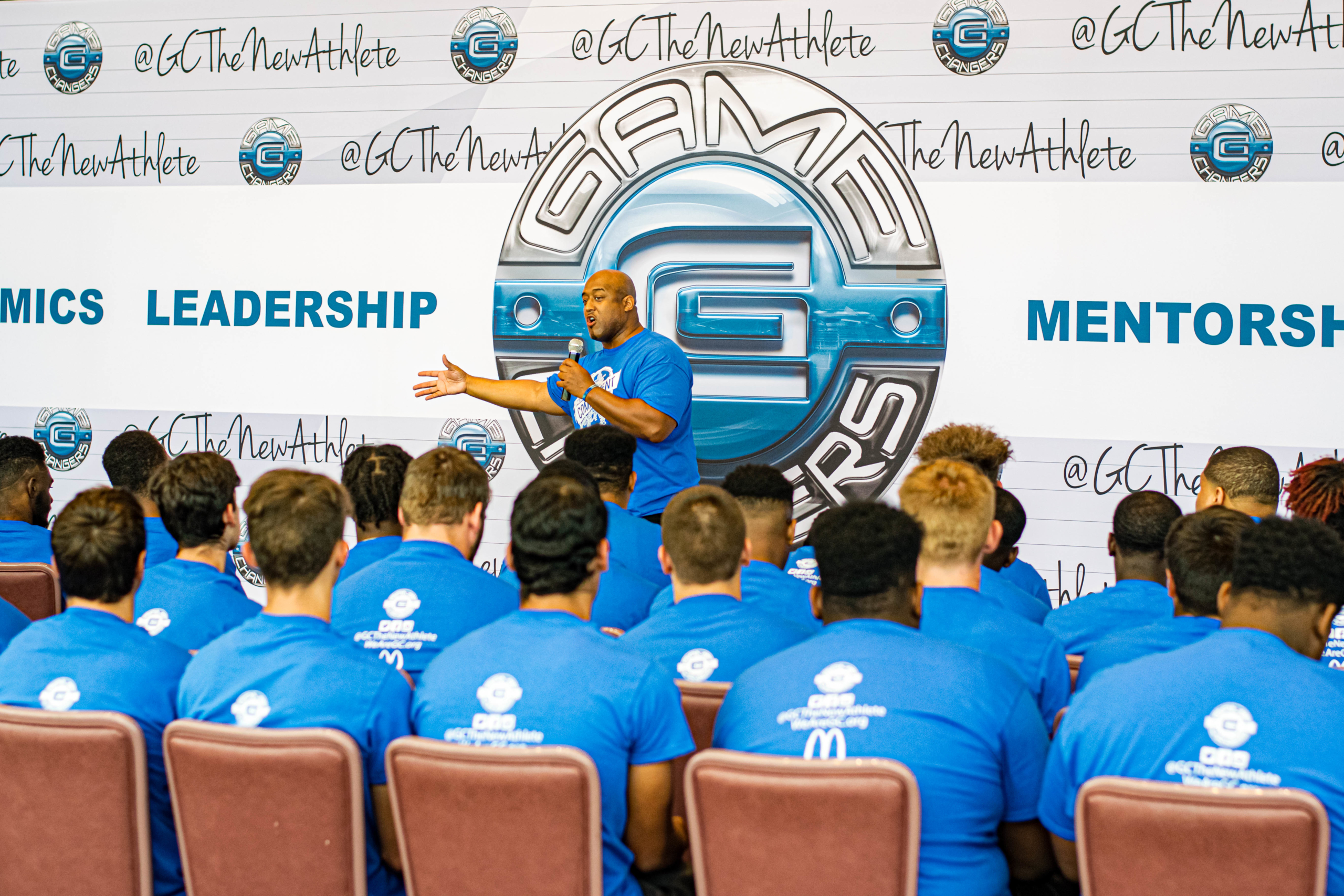 The Leadership Summit is a full day of seminars, open dialogue, lunch, and breakout sessions discussing important character values:
Financial Literacy
Social/Emotional Intelligence
Recruiting and Academic Standards
Health and Wellness
Social Media Etiquette
College/Employer Interview
This is a day of immersion. We take high school athletes out of their typical environment to aid in the conversation of becoming a responsible student, regardless of their aspirations, in order to continue athletics at the high school, collegiate or professional level.
*Pictures are from an all-male Summit, but we offer co-ed Summits, as well.